If you land at the airport of Orio al Serio
There are several options:
We start from the most comfortable:
Definitely the most comfortable and relaxing way to get to Milan from any airport or get any airport from Milan is the rental service with driver.
1) rental car service with driver
Taxi service is a professional, alternative to the white taxis which uses blue / black cars, mostly Mercedes and performs service to and from Milan Malpensa, Orio Al Serio and Linate.
You can book it before we left. Upon your arrival you will find a driver that awaits you at the exit with a sign with your name. This way you will not have to worry about anything any of the  queue and the price, which is agreed at the time of your reservation and do not depend on the traffic. You will travel comfortable on machines with every comfort and with professional drivers speaking English.
The price varies from the machine and starts at € 120,00.
Journey time about 1 hour.
For more information or booking: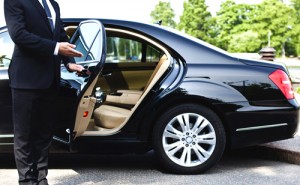 2) Taxi
The second alternative in order to comfort is to get a taxi: the rate varies from 110/120 Euros, it takes an hour or more, depending on traffic. This price is inclusive of one stop, and during the high season the queues for the wait could be long.
Not always you can find English speaking drivers.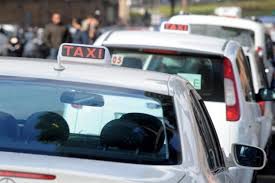 3) Bus
The last alternative is to make use of the shuttle, in fact in Orio al Serio, there is a direct connection by train.
The shuttles are buses that take you from 'airport in Milan. As for buses, there are various companies that depart from and arrive at Central Station.
The central station, you will find the connection with the lines of green and yellow metro.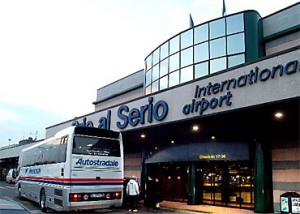 The buses have a frequency of 20 minutes with a ride that lasts about an hour, depending on traffic.
You can buy tickets on the bus.