Another place not to be missed on a visit in the old town is the Pinacoteca Ambrosiana   (Brera district) which includes the Ambrosian library (which houses the 12 volumes of the precious Leonardo da Vinci's Atlantic Codex) and numerous works including Titian's masterpiece "adoration of the Magi", the "Madonna del Padiglione" by Botticelli, the "basket of fruit" by Caravaggio and preparatory Board of the "School of Athens" by Raphael for the fresco of the Vatican.
The La Pinacoteca di Brera   is one of the top ten museums in Italy, thanks to the wealth of works of the major Italian artists from the 13th to the 20th century. Some examples? The dead Christ by Mantegna, the marriage of the Virgin by Raphael, Modigliani's portrait of Moise Kisling.
If you want you can book your visit in advance (visita in anticipo)   at certain times of the year it is recommended.
Inside the building at the Brera art gallery you will find the Brera Academy, where boys from all over the world come to study the art of sculpture and Italian painting.
The hidden beauty of the Botanical Garden
Behind the picture-gallery, a little gem to enjoy moments of relax: the Botanical Garden ( Orto Botanico ) designed by the University of Milan, from 1774 calls for a break – under a Linden over 40 metres
The beauty of this place, besides the extremely pleasant and relaxed atmosphere that invests with colors and scents whoever put foot, concerns the particularity of Botanic species collections within it.
Walking through the alleys, the eye is lost at the sight of the imposing trees or unusual shaped taking leaves and fruit and the famous medicinal plants.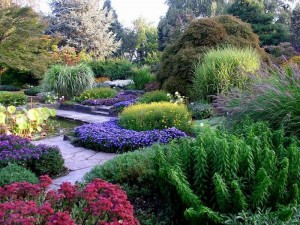 SUMMARY
1)The cathedral and the Galleria Vittorio Emanuele II
2)Teatro alla Scala
3)The Quadrilater of Fashion District
4)The Last Supper and Santa Maria delle Grazie Church
5)The Sforzesco Castle
6)Brera District
7)The Art Gallery Pinacoteca and the  Brera Accademy
8)The Porta Nuova skyscraper
9)The Navigli canals
19)The Monumental Cemetery