In Italy there is so much to see, it would take months. Suffice it to say that Italy has 20 regions and each is completely different one on the other, from every point of view:
geographical, cultural, culinary, dialectic
But not everyone can afford such a long time.
How do you make the most of your time by visiting several possible sites, in less time and with maximum comfort?
The chauffeur service, offers the possibility to visit the most beautiful places in Italy, even if the days at your disposal are few. You will always be supported and recommended by professionals at your service and English speakers.
Chauffeur service is convenient, it helps you to make your stay more rich and fun, saving time, why rely on professionals of the trade, discovering and experiencing the most suggestive places in Italy.
For info and booking:
Here below we suggest some daily tours only 80/100 km far away from Milan, sleeping at Milan.
Tour Como, Bellagio and Menaggio
Tour Como and Brunate
Tour Garda lake , Sirmione and Catullo spa
Tour Garda lake, Gardone Riviera and the Vittoriale
Tour Maggiore lake, Stresa and islands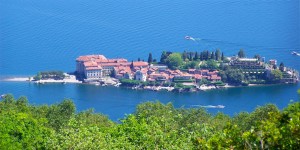 Mantova and its square
PAVESI HILLS
The over Little Pavese (L'oltre Pò Pavese) is one of three territorial areas of the province of Pavia. Rich in historical, artistic and cultural heritage especially with the evocative medieval villages, towers and castles. Through the vineyards of these hills are produced wines from famous names and of unquestionable prestige.
PAVIA
Pavia is a city with its own charm. The old town is lively especially by the many young people who come to this beautiful city to study, being Pavia a college town. Just 8 km from the Centre you can admire the Certosa di Pavia, construction commissioned by Gian Galeazzo Visconti began to work in 1396, placing himself laid the first stone of the construction site. The Certosa di Pavia is a historical monument complex that includes a monastery and a shrine. Go and visit worth it.
The most famous dish of this town is soup to pavese:
soup prepared with broth, eggs and cheese.
BEREGUARDO
Another of the stages of the summer sunday milan, is the left bank of the amounts, with its fresh water. the height of bereguardo, is the best place for diving or swimming. these beaches are a good idea to have a picnic on a summer day in milan, in order to feel at least a day vacation. very typical to see is the bridge of boats.
in the local cuisine of this area are:
the risotto certosina and many producers of honey, where you can taste it and buy it directly
BERGAMASCA HILLS
The Bergamo hills are very fascinating in both summer and winter. Winter tourism is very important for these hills, in fact in recent decades developed many ski resorts, including:
Val Brembana, Val Seriana and Valle Camonica.
Those are also the favorite destinations for "milanes" and "Bergamo" people  being only one hour away from their respective cities.
BERGAMO
Bergamo is known for its international airport of Orio al Serio, but first of all is a marvel medieval town.
High Bergamo
High Bergamo is the high side of Bergamo. It is part of the five Italian cities (the others are: Padova, Ferrara, Lucca and Grosseto), whose old town is completely surrounded by walls . Walls of 5 km, which have retained their original appearance over the centuries.
Consider that these walls, have been recognized by the National Commission Unesco as a World Heritage Site
Inside the high walls of Bergamo we are still today boasts narrow streets with cobblestones and uphill, which waste the space-time dimension, seems to have dipped in a romantic village in central Italy, on the other hand we are in Bergamo just one hour from Milan. The city views are breathtaking high: vineyards, land plots and monasteries, are those things that make you fall in love the thousands of tourists who come to visit Bergamo.
One of the main typical dishes from Bergamo are:
The Bergamo Casoncelli
Lugano- Swiss (we suggest stop to Outlet Fox Town)