The Cinque Terre is a famous area of the Ligurian Riviera di Levante. The countries that form this picturesque landscape are:
Monterosso, Vernazza, Corniglia, Manarola and Riomaggiore
The Five countries are connected to each other by a network of paths for unforgettable walks and a railway network to easily travel from one village to another, going up and down with the train to each destination. Each village is about 5/10 minutes by train from the other. We advise you to use the "Cinque Terre Card (24 or 48 hours)", available at the station, which gives you the opportunity to get on and off the train at all the stations on the Levanto-La Spezia railway line, which includes 5 villages of the Cinque Terre.
The Cinque Terre is a fantastic trip to do for an unforgettable weekend less than 3 hours from Milan.
An idea to make this weekend unforgettable is to let you bring with private driver to Levanto in comfort by booking one or two nights in one of the fantastic hotels of the place taking as a base this picturesque village.
Monterosso is the largest of the countries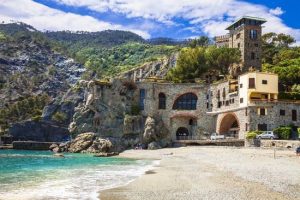 Vernazza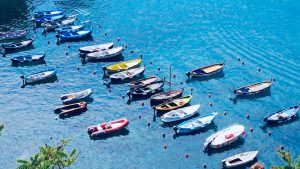 Is the most photographed village of the Cinque Terre for its natural harbor in the form of an amphitheater, surrounded by buildings colored in typical Ligurian style.
Corniglia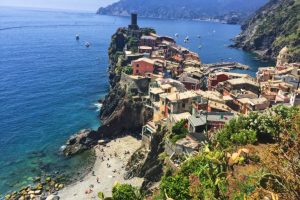 It is the only village of the Cinque Terre that is not located on the sea, in fact it is located on a rocky promontory of 100 meters above sea level. It is probably the least touristic country of the Cinque Terre, but for this reason it is perhaps the most genuine.
Manarola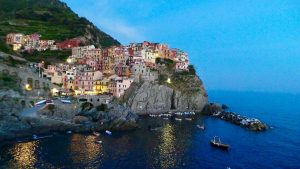 Manarola has a small port. From Manarola begins the famous path of the Via dell'Amore with which you can reach Riomaggiore in about 20 minutes with a fantastic landscape.
Riomaggiore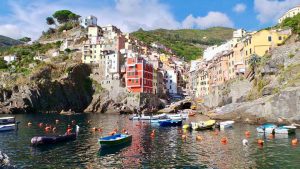 Considered one of the most peaceful villages of the Cinque Terre. Riomaggiore has a characteristic port carved into the rock and is made up of many colored houses in typical Ligurian style.
To book your private driver please contact info@travellingtomilan.com